Mr. and mrs. de Lezenne Coulander hope to celebrate their sixtieth wedding anniversary on 20 December.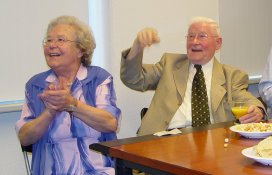 Mr. C.G. ('Cor') de Lezenne Coulander (1918, Rotterdam) and mrs. E.M. ('Bets') Steenblok (1923, Nieuwdorp) met just before the outbreak of the second world war. According to legend, a flat bicycle tyre played an important role in this event.
The marriage took place on 20 December 1944 in Rotterdam in the darkest days of the 'hunger winter'. As no transport was available at the time due to the circumstances of war, the couple and their guests went to the townhall and the church on foot.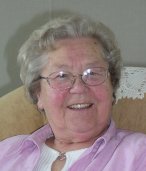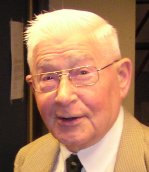 After having subrented part of a third floot for twelve years due to the housing shortage just after the war, they were able to move into a new home in the new suburb Honderttien Morgen in the far North of Rotterdam in August 1956. In December 2000 the couple moved to a nice new apartment in Roosendaal.
Mr. and mrs. de Leznne Coulander have been blessed with five children and six grandchildren.